Spesifikasi :
Model Name
FUJIFILM X-A3
Number of effective pixels
24.2 million pixels
Image sensor
23.5mm x 15.7mm (APS-C) CMOS with primary color filter

Sensor Cleaning system

Ultra Sonic Vibration

Storage media
SD Card (-2G) / SDHC Card (-32G) / SDXC Card (-256G) UHS-I*1
File format

Still image

JPEG (Exif Ver 2.3)*2 / RAW (RAF format) / RAW+JPEG (Design rule for Camera File system compliant / DPOF-compatible)

Movie

Movie File Format: MOV
Movie Video Compression: H.264
Audio: Linear PCM Stereo

Number of recorded pixels
L: (3:2) 6000x4000 / (16:9) 6000x3376 / (1:1) 4000×4000
M: (3:2) 4240x2832 / (16:9) 4240x2384 / (1:1) 2832×2832
S: (3:2) 3008x2000 / (16:9) 3008x1688 / (1:1) 2000×2000

<Motion Panorama>

180°: Vertical: 2160 x 9600 / Horizontal: 9600 x 1440
120°: Vertical: 2160 x 6400 / Horizontal: 6400 x 1440

Lens mount
FUJIFILM X mount
Sensitivity
Standard Output Sensitivity : AUTO1 / AUTO2 / AUTO3(up to ISO6400) / ISO200 to 6400(1/3 step)
Extended output sensitivity : ISO100 / 12800 / 25600
Exposure control
TTL 256-zone metering, Multi / Spot / Average
Exposure mode
P(Program AE) / A(Aperture Priority AE) / S(Shutter Speed Priority AE) / M(Manual Exposure)
Exposure compensation
-3.0EV – +3.0EV, 1/3EV step
(movie recording : -2.0EV – +2.0EV)
Image Stabilizer
Supported with OIS type lens
Face detection
Yes
Eye detection
Yes
Shutter type
Focal Plane Shutter
Shutter speed
(with mechanical shutter)

Mechanical Shutter

4 sec. to 1/4000 sec.(P mode), 30 sec. to 1/4000 sec.(All modes)
Bulb mode(up to 60 min), TIME : 30 sec. to 1/4000 sec.

Electronic Shutter*3

1 sec. to 1/32000 sec.(P / A / S / M modes)
Bulb mode : 1 sec. fixed, TIME : 1 sec to 1/32000 sec.

Mechanical + Electronic Shutter

4 sec. to 1/32000 sec.(P mode), 30 sec. to 1/32000 sec.(All modes)
Bulb mode(up to 60 min), TIME : 30 sec. to 1/32000 sec.

Synchronized shutter speed for flash

1/180 sec. or slower

Continuous shooting
Approx. 6.0 fps (JPEG : max. approx. 10 frames)
Approx. 3.0 fps (JPEG : max. approx. 50 frames)

* Recordable frame number may vary depending on the type of memory card used.
* The frame rate varies with shooting condition and the number of images recorded.

Auto bracketing
AE Bracketing (±1/3EV, ±2/3EV, ±1EV)
Film Simulation Bracketing (Any 3 types of film simulation selectable)
Dynamic Range Bracketing (100% · 200% · 400%)
ISO sensitivity Bracketing (±1/3EV, ±2/3EV, ±1EV)
White Balance Bracketing (±1, ±2, ±3)
Focus

Mode

Single AF / Continuous AF / MF / AF+MF

Type

TTL contrast AF, AF assist illuminator available

AF frame selection

Single point AF: 7×7 (Changeable size of AF frame among 5 types),
Zone AF: 3×3 / 5×3 / 5×5 from 77 areas on 11×7 grid,
Wide/Tracking AF: (up to 9 area)

* AF-S : Wide
* AF-C : Tracking

White balance
Automatic Scene recognition / Custom1-3 / Color temperature selection (2500K-10000K) / Preset: Fine,Shade, Fluorescent light (Daylight), Fluorescent light (Warm White), Fluorescent light (Cool White),Incandescent light, Underwater
Self-timer
2 sec. / 10 sec. / Smile / Buddy (LV.1 – LV.3) / Group (1-4 subjects)
Flash
Manual pop-up flash (Super Intelligent Flash)
Guide number : Approx 5 (ISO100・m) / Approx 7 (ISO200・m)
Flash modes

Red-eye removal OFF

Auto/Forced Flash/Suppressed Flash/Slow Synchro/Rear-curtain Synchro/Commander

Red-eye removal ON

Red-eye Reduction Auto/Red-eye Reduction & Forced Flash/Suppressed Flash/ Red-eye Reduction & Slow Synchro/Red-eye Reduction & Rear-curtain Synchro/Commander

* Red-eye removal is active when Face Detection is set to ON.

Hot shoe
Yes ( dedicated TTL Flash compatible)
LCD monitor
3.0-inch, aspect ratio 3:2, approx. 1,040K-dot Tilt-type, TFT color LCD monitor (approx. 100% coverage)
Movie recording
Full HD 1920 x 1080 60p / 50p / 24p, Continuous recording : up to approx. 14 min.
HD 1280 x 720 60p / 50p / 24p, Continuous recording : up to approx. 27 min.

* Use a card with SD Speed Class with  or higher

Mode dial
Advanced SR AUTO / P / S / A / M / C(Custom) / Night / Sports / Landscape / Portrait Enhancer / SP(Scene Position) / Adv.
Film Simulation mode
11 type (PROVIA/STANDARD, Velvia/VIVID, ASTIA/SOFT, CLASSIC CHROME, PRO Neg Hi, PRO Neg. Std, MONOCHROME, MONOCHROME+Ye FILTER, MONOCHROME+R FILTER, MONOCHROME+G FILTER, SEPIA)
Dynamic range setting
AUTO, 100%, 200%, 400%
ISO restriction (DR100%: No limit, DR200%: ISO400 or more, DR400%: ISO800 or more)
Advanced filter
Toy camera, Miniature, Pop color, High-key, Low-key, Dynamic tone, Fish-eye, Soft focus, Cross screen, Partial color (Red / Orange / Yellow / Green / Blue / Purple)
Touch screen
Shooting Mode : Shooting, AF, Focus area , Digital zoom, Protrait enhancement level (Portrait Enhancer mode)
Display Mode : Swipe, Zoom, Pinch-in / Pinch-Out, Double-tap, Drag
Other photography functions
Advanced SR AUTO, Eye detection AF, Face Detection, Interval timer shooting, Auto Red-eye Removal, Select custom setting, Motion panorama, Color space, Setting (Color, Sharpness, D-range, Gradation), Film Simulation, Advanced Filter, Framing guideline, Frame No. memory, Histogram display, Preview depth of focus, Pre-AF, Focus check, Focus Peak Highlight, Multiple exposure, Release priority / Focus priority selection, Fn button setting, ISO AUTO control, Interlock spot AE & Focus area, Edit/Save quick menu, Preview exp./WB in manual mode, Shutter Type, Touch screen setting
Playback functions
RAW conversion, Image rotate, Auto image rotate, Face Detection, Red-eye reduction, Photobook assist, Erase selected frames, Multi-frame playback (with micro thumbnail), Slide show, Protect, Crop, Resize, Panorama, Favorites
Wireless transmitter

Standard

IEEE 802.11b / g / n (standard wireless protocol)

Access mode

Infrastructure

Wireless functions
Geotagging setup, Image transfer (Individual image/Selected multiple images), View & Obtain Images, PC Autosave, instax Printer Print
Playback functions
RAW conversion, Image rotate, Auto image rotate, Face Detection, Red-eye reduction, Photobook assist, Erase selected frames, Multi-frame playback (with micro thumbnail), Slide show, Protect, Crop, Resize, Panorama, Favorites
Other functions
PictBridge, Exif Print, 35 Languages, Date/Time, Time difference, Sound & Flash OFF, Quick start Mode, High Performance, Preview exp. in Manual mode, LCD Brightness, LCD Color, Preview Pic. Effect, DISP. Custom Setting
Terminal

Video output

–

Digital interface

USB 2.0 High-Speed / micro USB terminal
* connectable with Remote Release RR-90 (sold separately)

HDMI output

HDMI Micro connector (Type D)

Power supply
NP-W126S Li-ion battery (included)
Dimensions
116.9(W) mm x 66.9 (H) mm x 40.4(D) mm / 4.6 in.(W) x 2.6 in. (H) x 1.6 in. (D)
(Minimum depth: 31.6 mm/ 1.2 in.)
Weight
Approx. 339g / 12.0 oz. (including battery and memory card)
Approx. 290 g / 10.2 oz. (excluding accessories, battery and memory card)
Operating Temperature
0 – 40°C / 32 – 104°F
Operating Humidity
10 – 80% (no condensation)
Battery life for still images*4
Approx. 410 frames (with XF35mmF1.4 R lens)
Starting up period
Approx. 0.7 sec., when QUICK START mode set to ON
Approx. 1.3 sec., when QUICK START mode set to OFF
Isi Didalam Kotak:
1x FUJIFILM XA3 Body + Body Cap
1x XC16-50mm F3.5-5.6 OIS II Lens
Lens Cap
Rear Cap
Kartu Garansi Distributor 1 tahun
Manual Book
Ulasan Sony FUJIFILM XA3 :
FUJIFILM X-A3 telah diperbaharui dengan teknologi yang lebih baru, diantaranya: sensor APS-C 24MP, autofokus yang lebih baik, layar touchscreen dan bisa ditekuk 180 derajat untuk selfie.
kamera ini benar-benar dirancang untuk selfie, karena selain layar monitor yang menunjang, ada fitur baru seperti pemutih kulit dan deteksi senyum (smile detection).
Seperti kamera Fujifilm lainnya, Fuji X-A3 juga memiliki film simulation, dua diantaranya baru ditambahkan ke seri XA yaitu Pro Neg Hi dan Pro Neg Std. Pilihan warna kamera ada tiga yaitu coklat, hitam dan pink. Dari pilihan warnanya, keliatannya sasaran market Fuji XA-3 adalah untuk wanita dan remaja.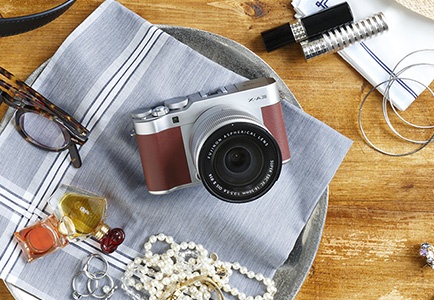 New Retro Design
FUJIFILM X-A3 sports retro design yang menarik bagi generasi muda. Rasa Retro memberikan kesan "segar" dan "modis". Penutup atas, plat depan dan cepat atas terbuat dari aluminium. Kulit imitasi baru dikembangkan secara signifikan telah meningkatkan tekstur keseluruhan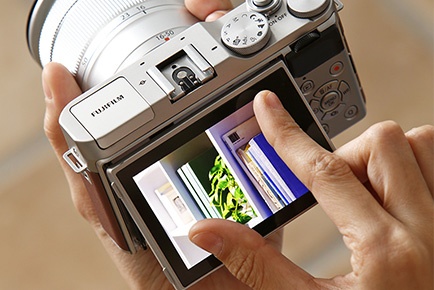 New Touch Screen
Belakang LCD menggunakan layar sentuh yang berfungsi "Touch AF," "Touch Shoot" dan "Touch Zoom," yang Anda gunakan gerakan jari pinch-out untuk menggunakan lensa prime seolah-olah itu adalah lensa zoom.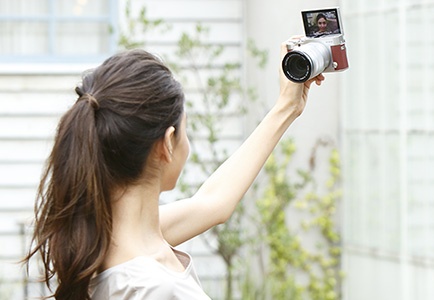 Selfie
180-degree kemiringan monitor LCD memungkinkan Anda untuk memeriksa komposisi Anda dan ekspresi wajah sebelum mengambil gambar. Dalam modus Selfie, perintah dial pada panel belakang memungkinkan Anda mengoperasikan AF dan shutter untuk pemotretan sederhana.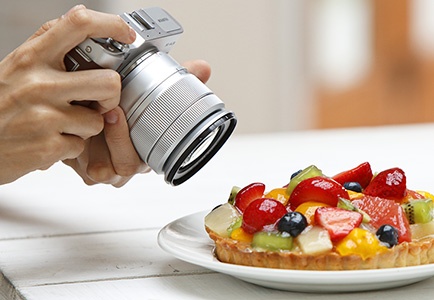 Macro Photography
Ketika dilengkapi dengan lensa yang disediakan "XC16-50mmF3.5-5.6 OIS II," dapat fokus pada subjek pada jarak kira-kira. 7cm dari tepi depan lensa untuk kelas kemampuan makro terkemuka di kelasnya.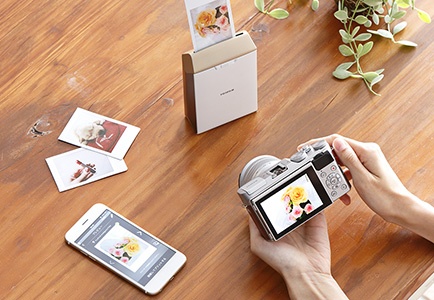 Wireless Communication
Kamera memiliki kemampuan built-in Wi-Fi untuk koneksi instax SHARE untuk pencetakan on-the-spot, mentransfer foto ke ponsel cerdas atau tablet, atau bahkan mengaktifkan jauh-menembak.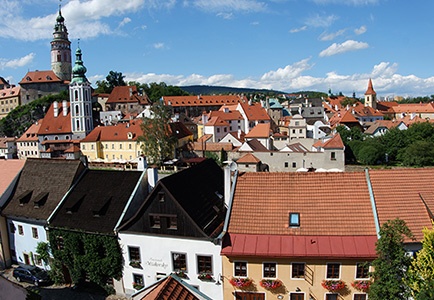 Image Quality
FUJIFILM X-A3 menggabungkan baru dikembangkan 24,2 megapixel sensor APS-C dengan mesin pengolahan gambar untuk mencapai kualitas foto Fujifilm ini. Dikombinasikan dengan lensa Fujinon yang disediakan yang menawarkan resolusi gambar tertinggi, untuk memberikan kualitas gambar yang luar biasa, merekam tekstur subjek Anda, bentuk dan bahkan suasana adegan. Kamera unggul terutama dalam mereproduksi warna kulit, menjadikannya pilihan terbaik untuk menangkap orang, yang mencapai sekitar 40% dari semua mata pelajaran dalam fotografi umum **. Fungsi Film Simulasi menawarkan 11 mode, termasuk baru-tambah "Neg.Hi PRO" dan "PRO Neg.Std."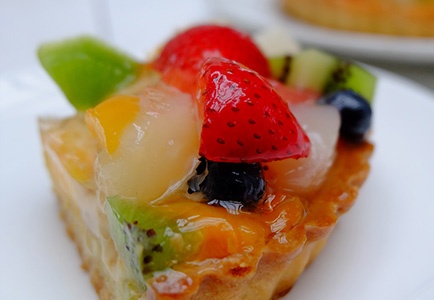 Super Intelligent Flash
Built-in flash pop-up mendukung sistem flash super cerdas yang secara akurat mengontrol output cahaya sesuai dengan adegan individu. Saat memotret potret dalam ruangan di cahaya rendah, barang-barang kecil atau makanan, sistem lampu kilat mengurangi sorot kliping untuk menghasilkan gambar persis seperti mata Anda melihat mereka. warna-warna alami dan kecerahan juga dicapai saat pengambilan gambar adegan backlit atau memotret orang di bawah sinar matahari yang intens yang melemparkan bayangan yang kuat pada wajah.
Video Review: