Spesifikasi :
Product model
SPG Live   ( SPG Live 3-Axis Stabilized Handheld Gimbal For Smartphone)
EAN Code:6970078070493
Brand Name:FeiyuTech
Adaption
iPhone series / HUAWEI P9 / HUAWEI P9 Plus / Mi 5 / MEIZU MX6 / SAMSUNG NOTE 5 / S7 or other smartphones with the similar dimensions
Titling Angle
320°
Rolling Angle
320°
Panning Angle
360°
Tilting Increments
2°/s ~ 75°/s
Panning Increments
3°/s ~ 150°/s
Battery
22650 / 1pcs
Firmware Upgrade
√
Vertical Shooting
√
App Settings
√
Compatible with Accessories
√
Balance Adjustment
Heavy counter weight / 1mm counter weight
Usage time
8 Hours
Weight
271g (Not including battery, camera or counter weight )
Isi Didalam Kotak:
1x SPG gimbal
1x Battery (22650)
1x USB Cable
3x Counter weight
1x Portable bag
1x Warranty card
1x Manual
Ulasan Feiyu Tech SPG Ultra Handheld Steady Gimbal For SmartPhone
Feiyu SPG 3-Axis Video Stabilizer Handheld Gimbal for iPhone memiliki fitur smart vertical mode dimana untuk slow tilt dari horisontal layar 180 °. Selain mode vertikal yang disukai blogger, SPG Live menawarkan fitur panning, tilting dan lock mode. Slip-ring motor memungkinkan untuk panning 360 °  tanpa batas, dan cradle-nya memiliki penyesuaian dua sisi untuk penyeimbangan smartphone dengan tepat.
Selain itu, Feiyu SPG 3-Axis Video Stabilizer Handheld Gimbal ini juga memiliki fitur 3-Axis Gimbal yang akan membantu Anda dalam menghasilkan video dengan hasil smooth dan tanpa khawatir dengan adanya getaran apapun. Dengan gimbal ini, maka karya video Anda akan semakin dekat dengan para profesional film maker. Versi ini juga dilengkapi aksesoris tambahan yang memungkinkan gimbal bisa digunakan untuk action camera seperti GoPro dan masih banyak lagi yang lainnya.
Fitur -FiturFeiyu Tech SPG Ultra Handheld Steady Gimbal For SmartPhone & Action Camera:
SMART PORTRAIT MODE
Gimbal bermotor yang ideal untuk live streaming di Facebook, menawarkan sudut panning yang dapat disesuaikan dalam mode vertikal dengan kamera yang secara otomatis diarahkan ke pengguna.
PRECISE BALANCE ADJUSTMENT
Slide bar balance system di adaptasi dengan ponsel dan action camera dengan berbagai ukuran dan bobot termasuk iPhone 7 Plus, Samsung, HTC, HUAWEI dengan klip lensa, dan seri GoPro HERO.
SMART FACE TRACKING
Following target face dan gerakan gimbal yang sesuai didukung oleh aplikasi Feiyu ON, yang nantinya akan menampilkan dynamic panorama dan fokus otomatis untuk kreativitas ekstra.
INTUITIVE USER INTERFACE
Menghidupkan, mematikan dan beralih di antara berbagai mode hanya dengan satu tombol, menyesuaikan sudut kamera secara akurat melalui joystick 4 arah, kamera remote control untuk shutter kamera melalui tombol shutter Bluetooth yang telah terhubung.
EXCELLENT CRAFTSMANSHIP
Disempurnakan dengan unibody motor arm untuk kamera sport dan gimbal smartphone untuk memastikan kinerja anti goyang yang lebih baik, yang dibuat dari solid aluminum alloy, super ringan dan nyaman dengan rubberized handle grip dan single 22650 Li-ion battery dengan runtime hingga 8 jam.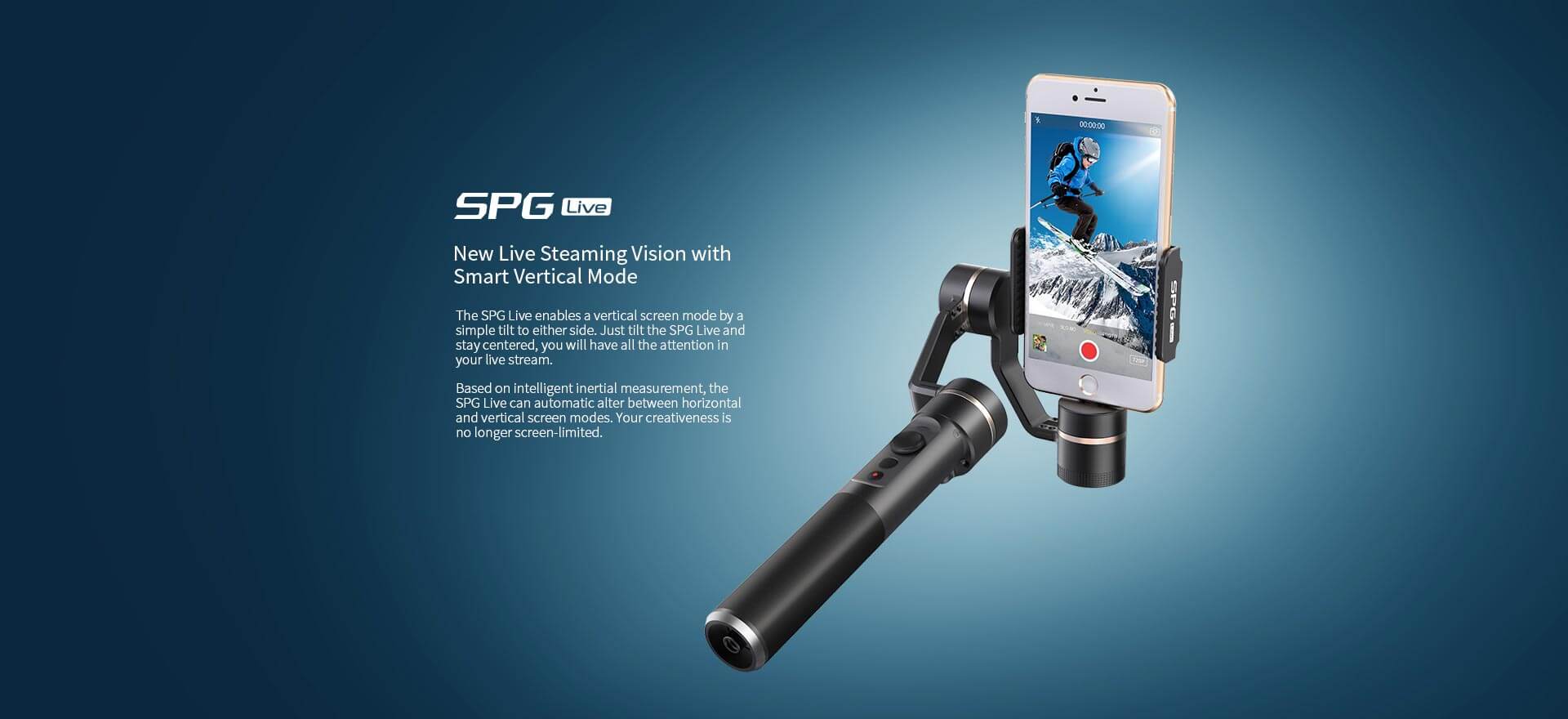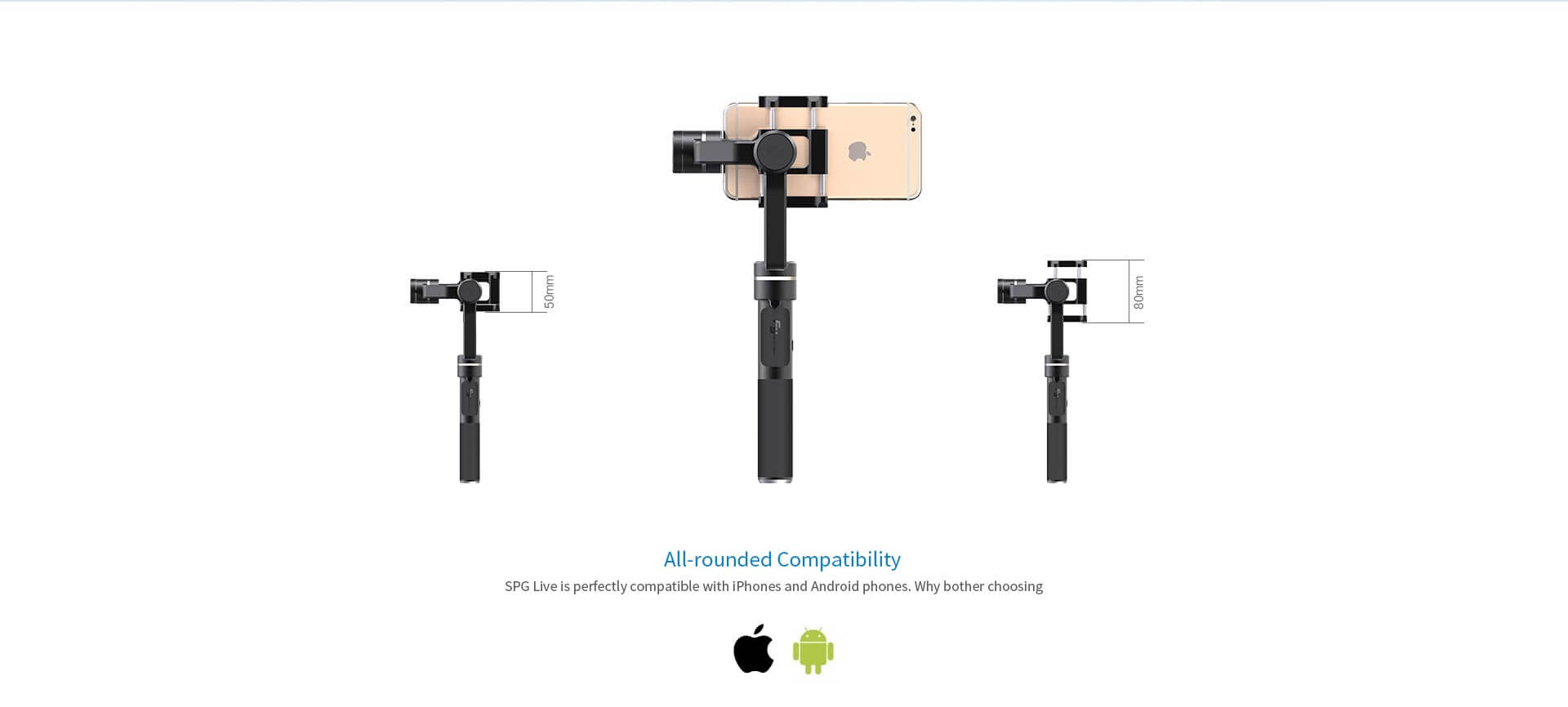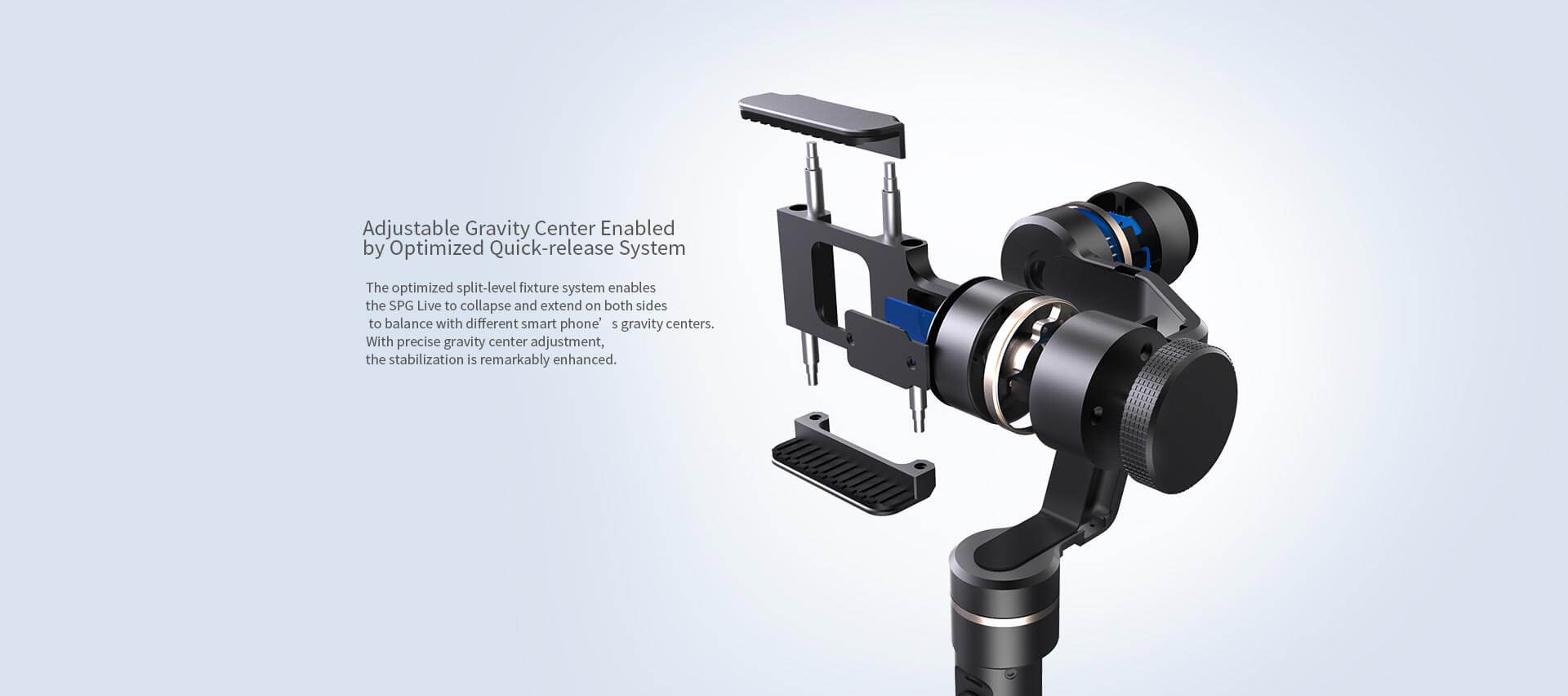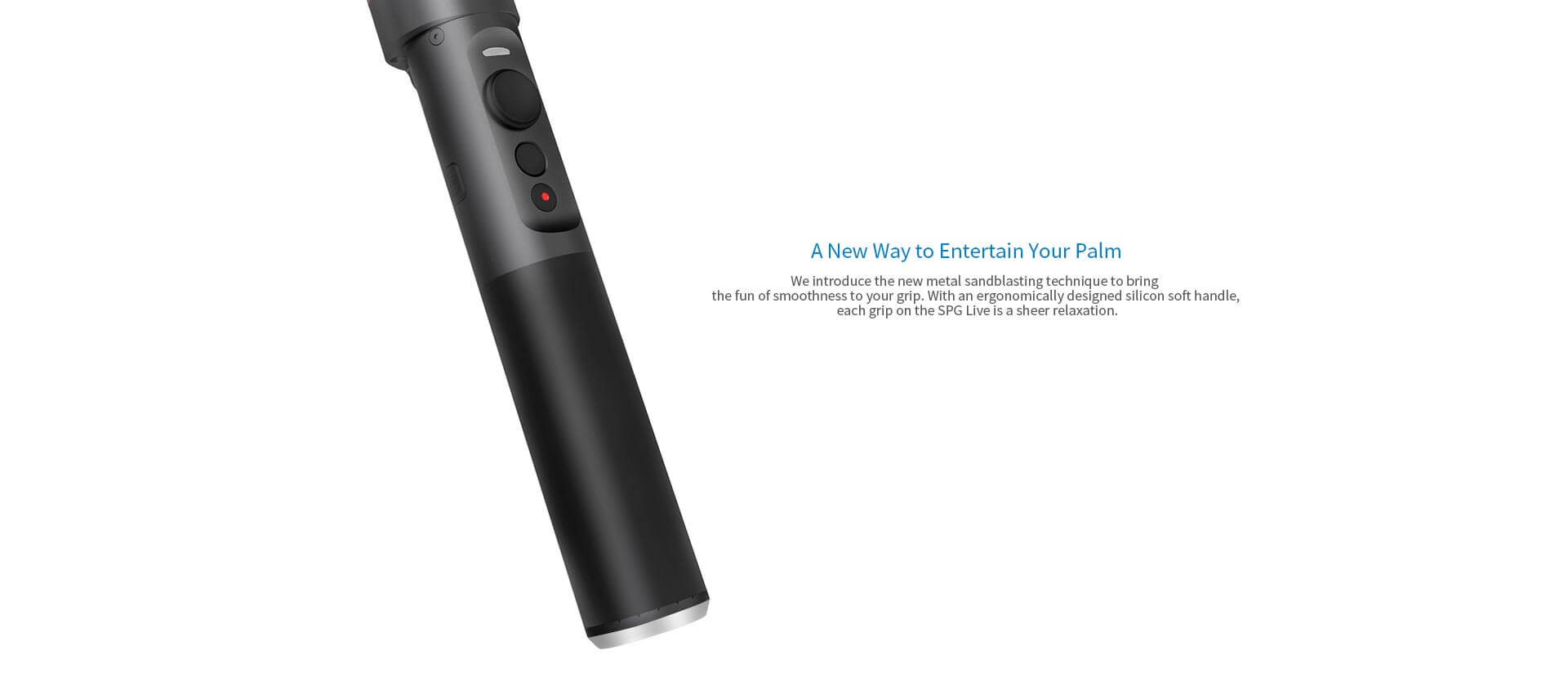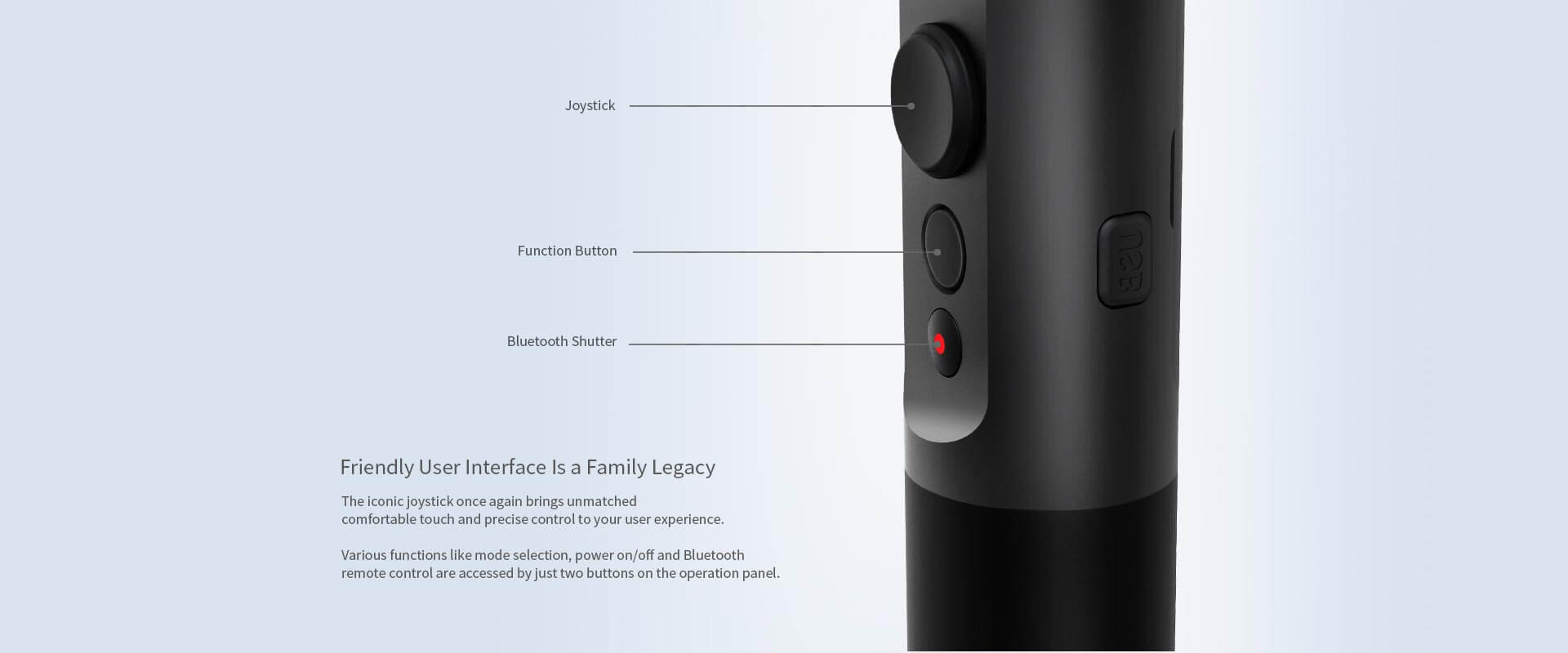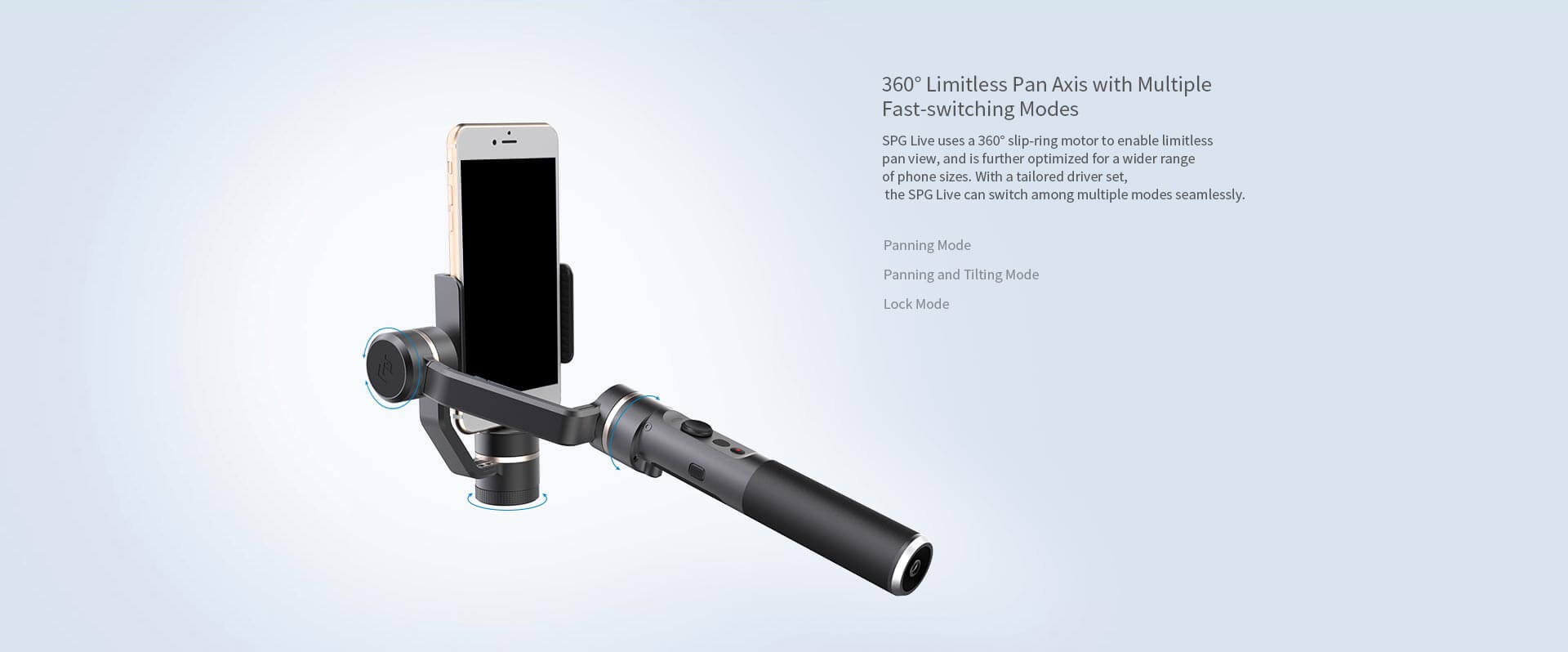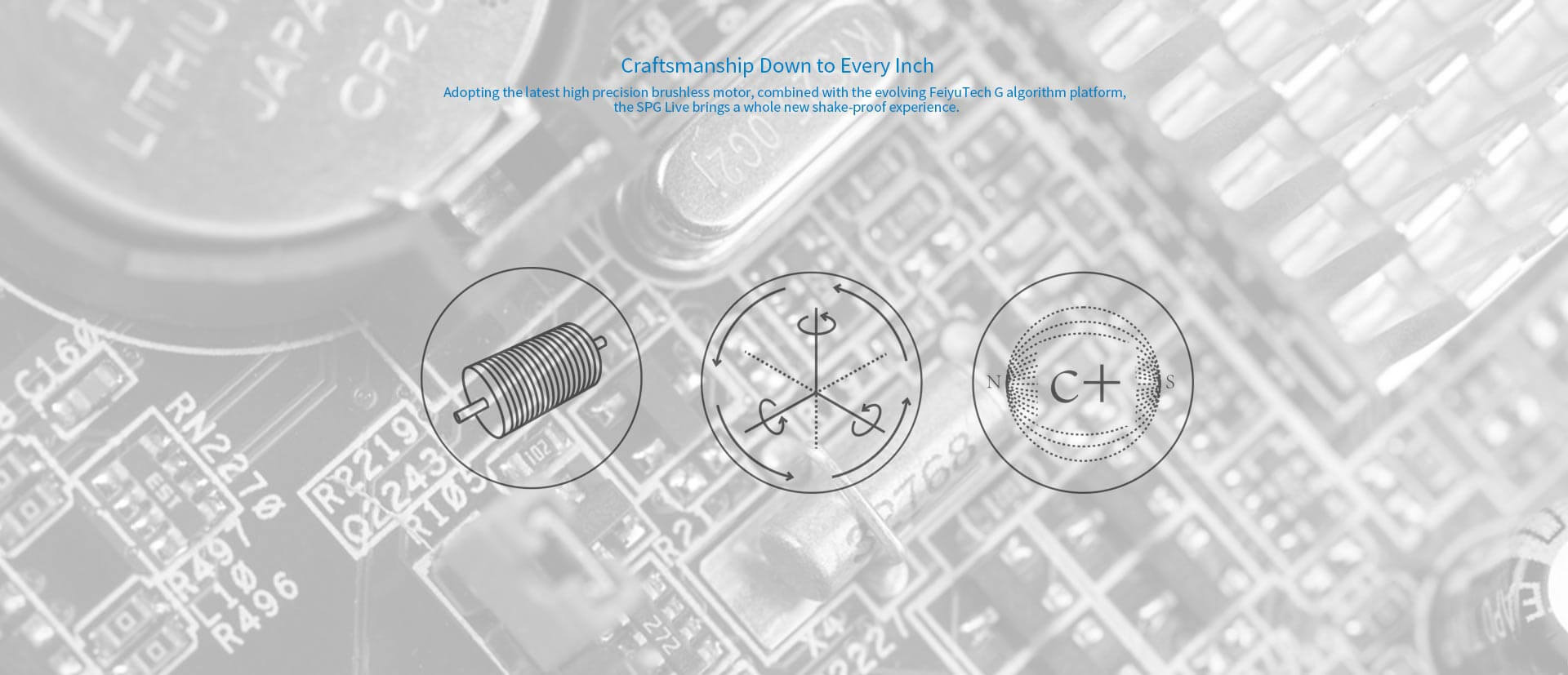 Video Cara Pengunaanya :